Monthly Archives:
August 2010
Here's a nice short video my dad put together of Holly's visitors at the hospital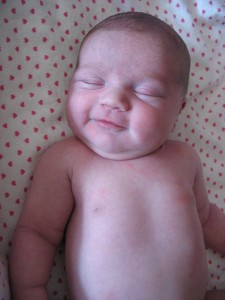 And by popular demand (and I do mean popular, and I do mean demand), here are some of the first photos from the hospital, and a few at home. Finally! My apologizes for the delay. Kate and I have officially discovered the baby time vortex. As far as I'm concerned, it's yesterday right now and tomorrow is coming today.
This is just a photo post, but here's a quick status update: baby is healthy and awesome. Parents are coasting on sleep dep. and joy. More photos to come in a few days. Thank you so much to everyone for well wishes. Kate and I feel humbled by the show of love and support.